Dr Paula Dredge
Since 2009, Paula has been conducting extensive research on modern paints. Her collaborative research with several universities, CSIRO and the Australian Synchrotron and numerous publications on metallic paints, house paint technology and commercial paints used by Australian artists in the 20th century has contributed greatly to the understanding of provenance, attribution, deterioration and conservation of modern artworks.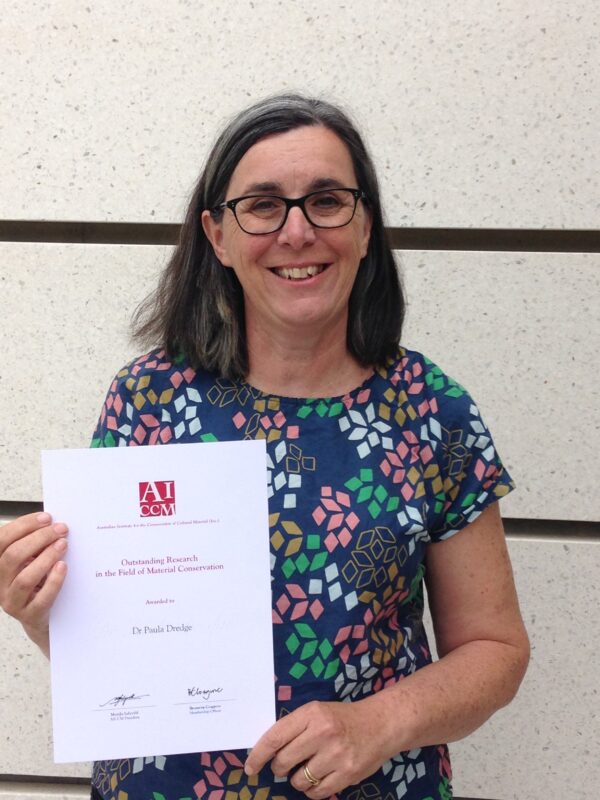 Past recipients
2011 – Michael Varcoe-Cocks
2009 – Ian MacLeod and Malgorzata Sawicki
As you can see, our records are incomplete. If you can help fill in the blanks we would love to hear from you.