Erina McCann, Tiaki Objects Conservation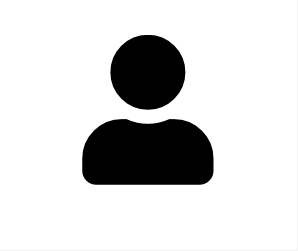 www.tiakiobjectsconservation.com
Email: enquiry@tiakiobjectsconservation.com
Phone: +61(0)425 799 958
State: VIC
Conservation treatments and services offered: Natural History, Objects, Textiles, Environmental monitoring, Education & Training, Preservation needs assessment plans and surveys, Disaster preparedness mitigation and risk assessments, Conservation documentation, Storage rehousing mounting framing and exhibition prep, Integrated pest management, Collection management, Natural Science
About me
A Rongowhakaata, Ngāti Ruapani wahine from Aotearoa New Zealand, trained as an objects conservator and living on the unceded lands of the Bunurong/Boon Wurrung Peoples in Naarm/Melbourne.
About the business
Conservators. Caring for Culture. Caring for Collections. Tiaki Objects Conservation is a specialist conservation provider of Objects and Natural Science Collections conservation, preventive conservation and museum and conservation storage services, throughout Melbourne and greater Victoria, across Australia and internationally. We have over 13 years of "hands-on" experience, serving museums and galleries, conservation and heritage organisations, professional sports clubs, national museums associations, local government, and archives & community heritage groups. As a client-centred practice, Tiaki Objects Conservation is committed to great service that impacts lives through collaboration, engagement and creating space for active conversations with our cultural sector clients. Tiaki, means to guard, to keep, preserve or protect and is the stem of the Maori word, Kaitiakitanga, meaning custodianship, guardianship, preservation or protection. The practice of Kaitiakitanga, promotes the protection of resources, including cultural heritage for the long-term benefit of future generations. Notions of care and protection are at its heart and gives Kaitiakitanga its conservation ethic.
Other conservation services
Objects and Natural Science Conservation - Our Object and Natural Science Conservation Services focus on practical strategies designed to protect your objects from the effects of age and deterioration. By incorporating ethical and industry best practices into your cultural collection management and care processes, we can help you stabilise your heritage and further develop strategies for long-term collection preservation and object care. Our services include: Condition assessments – identifying physical degradation, biological deterioration, and damage; Treatment of organic and inorganic materials including animal materials, skin & fur, plant material, feathers & keratinous material, wood, shell, bone, stone, and ceramic; Minimal intervention approaches that focus on preventive conservation strategies for storage and display; Use of conservation grade storage and display materials that are acid-free, chemically inert and that provide adequate physical support; Ongoing collection and environmental monitoring; Safe handling and work practices for potentially hazardous materials in collections. Exhibition & Collection Management- Our Exhibition & Collection Management Services focus on developing robust, secure and stable solutions to your cultural collection needs. Merging inter-disciplinary strategies into a management framework, we ensure from the start, that we will safely deliver the service to completion. Our services include: Developing collection care procedures; Conducting storage assessments; Storage & rehousing planning/projects; Exhibition mounting & display recommendations; Developing and undertaking collection survey & assessments; Conservation planning; Collection maintenance planning; Developing cultural guidelines and procedures for Indigenous collections; Condition assessments & documentation. Preventive Conservation - Effective conservation care consists of more than just sturdy storage and housing. A preventive approach considers interdisciplinary strategies, that works to eliminate factors that inhibit long-term preservation of objects and collections. Some of the services we offer include: Customised storage; Collection packing, re-housing, movement and/or relocation; Safe handling procedures; Environmental monitoring; Object handling; Integrated pest management; Perseveration needs assessments; Disaster Preparedness, Response and Recovery planning; Housekeeping & maintenance; Workshops & training.