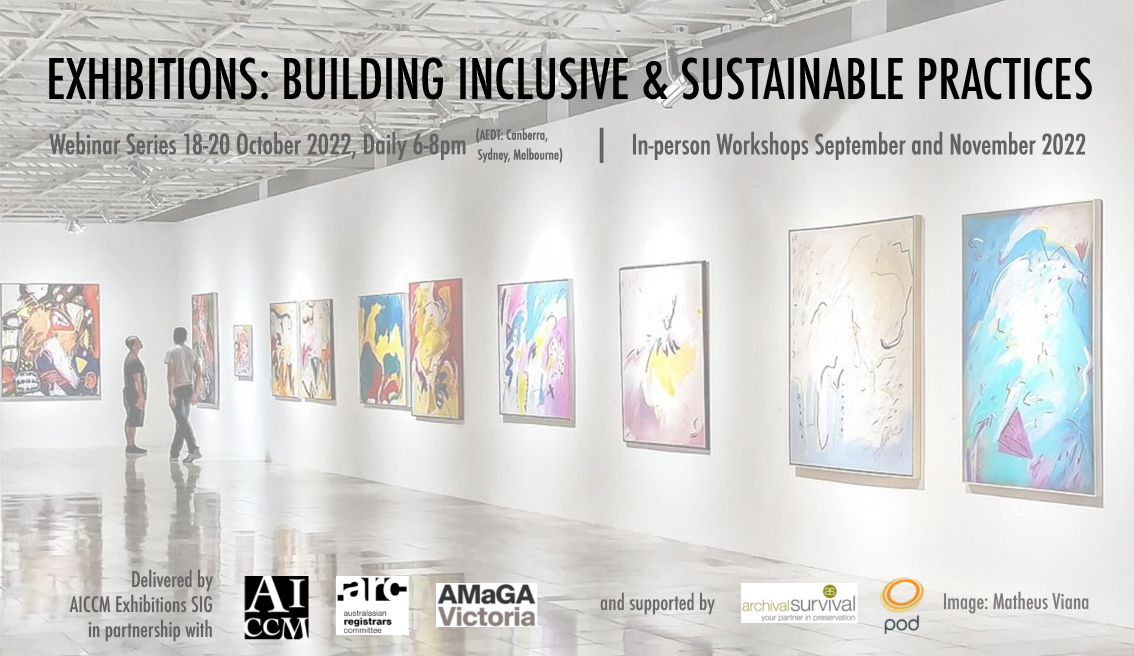 Collaboration
Collaboration comes in many forms and provides the opportunity for us to come together, connect and understand each other in a more complex light. Collaboration includes the ways we work together as professionals within and outside of institutions, cultural spaces and digital platforms; and the ways we work with our communities who guide, consult, co-create, deliver and activate exhibitions in a range of spaces. This session centres around bringing diverse voices together to talk about processes, challenges, negotiations, and the journey to the outcome.
Display
From the sublime to the powerful, the point at which design meets materials and displays provides a plethora of exciting new possibilities, as well as some frustrations. This session looks at some practical ways to display your collection – from magnets on tiles, book cradles and paper tabs, to the trials of hanging pandanus mats. Helping to find inventive, safe, and sustainable display solutions is often at the core of our role.
Documentation
Accurate documentation is integral to the planning and delivery of exhibitions. This session reflects on the meaning and purpose of different documentation methods in the development of exhibitions. A combination of personal reflections and case studies are included from both Australian institutions and international cultural organisations to discuss new documentation tools and approaches and the possibilities for future development.