Newsletter Issue Number:

Author:

Cobus Van Breda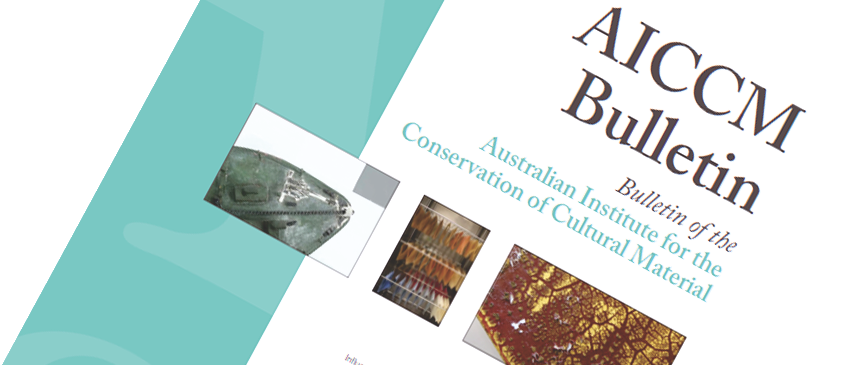 It has been six years since we partnered with Maney Publishing—now Routledge, Taylor & Francis—to produce and grow our peer-reviewed journal. This partnership has reduced the cost of producing the journal, increased peer-review capacity and at the same time increased our readership beyond our members and profession. Last year the AICCM earned over $3000 from royalties accrued from downloads of our journal, which went straight back in to fund AICCM activities and initiatives. This partnership has also meant we can track the impact of our journal against others in the fields of conservation and museology. For the first time we have received a SCImago Journal Rank (SJR) of 0.127, and a relative ranking in the field of conservation journals of 47/82. To put this into perspective, Studies in Conservation received an SJR of 0.298 and was ranked 13/82, The Journal of the American Institute of Conservation an SJR of 0.187 and ranked 26/82 and Restaurator an SJR of 0.119 and ranked 52/82.
These institutes are considerably larger than ours with a higher frequency of papers published, and although these are just numbers, they give us a good indication of our relative performance.
This would not have been possible without the tremendous commitment, on a voluntary basis, of our longstanding editor Dr Nicole Tse from the University of Melbourne, and her team of dedicated editorial assistants, who are Master's and PhD students. In particular I would like to acknowledge the significant contribution of PhD students Claire Grech and Eliza O'Donnell. The level of commitment of students in our field always amazes me, and it is testament to their dedication and resilience that they not only cope with their studies and supporting themselves but also find time to contribute to our institute. This is even more worthy of our admiration given the current situation in Melbourne at Stage 4 lockdown due to the COVID-19 pandemic.
Having established these structural workflows, the AICCM Bulletin is now in a good position to be more creative and invite papers that are unique to cultural materials conservation in our region. We are reimagining our Editorial and Editorial Assistant Committee, seeking themed papers and getting better at telling our research story and its impact.
Coming up in your AICCM Bulletin:
Volume 41.1 for 2020
Volume 41.1 will be guided by guest editors Professor Robyn Sloggett, The Grimwade Centre for Cultural Materials Conservation, University of Melbourne, and Dr Alison Wain, Faculty of Arts and Design, University of Canberra. They have been compiling a special volume on 'Cultural Materials Conservation in Australia: critical reflections and key issues in the twenty-first century'. It is timely and exciting that the AICCM Bulletin will chart current strengths and opportunities within the profession and discipline of cultural materials conservation, and its areas of special interest within Australia.
Papers are in review for online publication, and hardcopy delivery will probably be delayed due to supply chains.
Volume 41.2 to be published December 2020
This volume will focus on conservation in Asia Pacific drawn from conservators working in the region and our AICCM membership.
Cobus Van Breda
AICCM Publications Officer