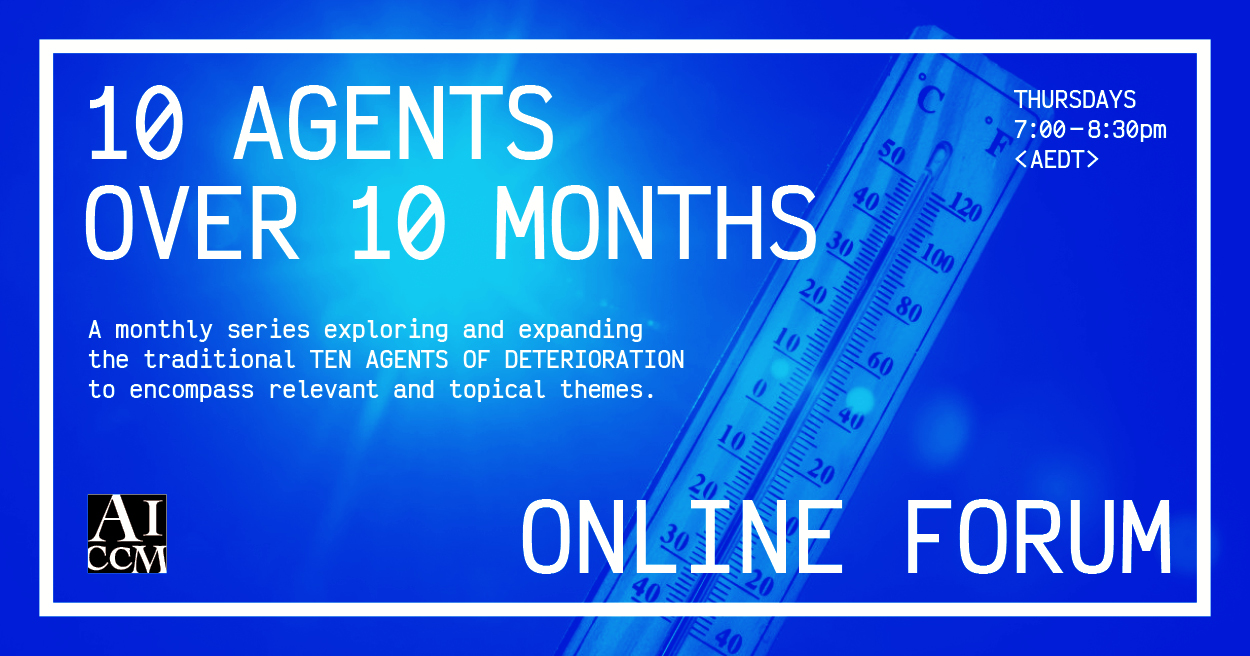 AICCM Preventive SIG Online Forums 2021
The AICCM Preventive Special Interest Group is proud to announce a new series of online forums. Following on from the successful 2019 conference Managing Risks to Collections, 10 AGENTS OVER 10 MONTHS will explore and expand the traditional 10 Agents of Deterioration to encompass relevant and topical themes – such as the climate change, bushfires, repatriation, and COVID.
The series will run from March to December covering one Agent per month, and have been developed to enable our Conservation community to continue to share knowledge, insights and experiences virtually through talks, presentations, workshops, panel discussions and hybrid events throughout 2021.
The program is continuing to develop and we look forward to sharing keynote speakers and other program highlights as they are confirmed. Two tempting speakers are Scott Rosenfeld, Lighting Designer, Smithsonian American Art Museum and Renwick Gallery, and Dr Athanasios Velios, Reader in Documentation, Ligatus, University of the Arts London.