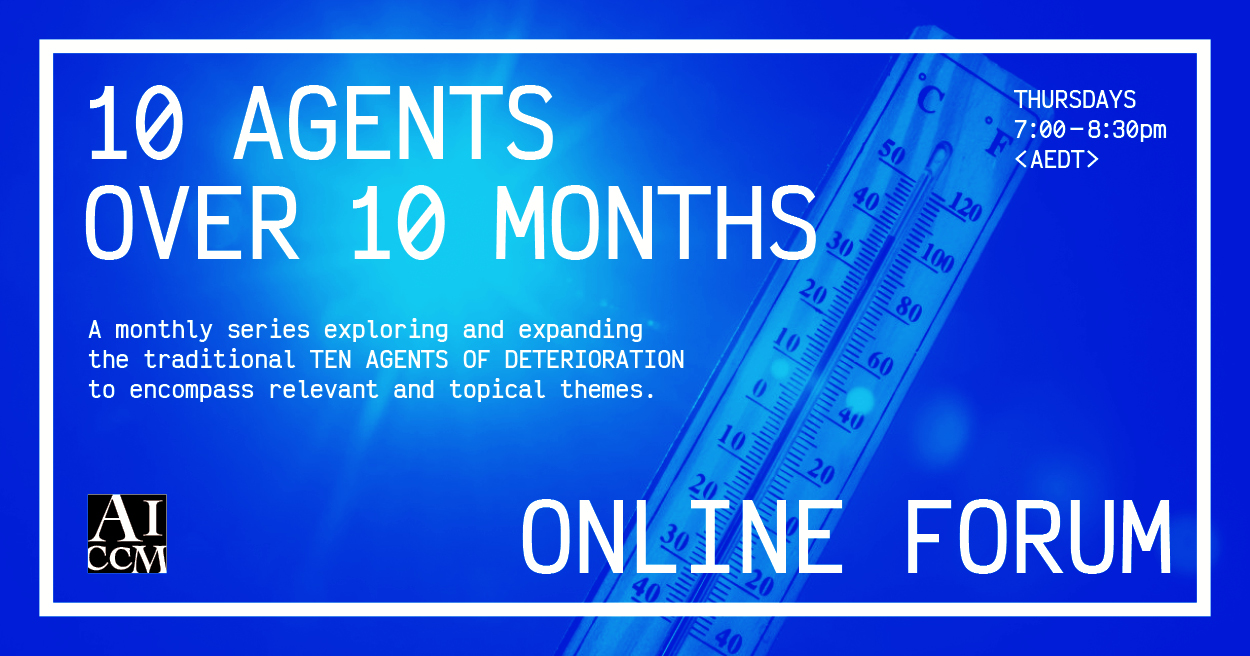 AICCM Preventive SIG Online Forums 2021
The AICCM Preventive Special Interest Group is proud to announce a new series of online forums. Following on from the successful 2019 conference Managing Risks to Collections, 10 AGENTS OVER 10 MONTHS will explore and expand the traditional 10 Agents of Deterioration to encompass relevant and topical themes – such as the climate change, bushfires, repatriation, and COVID.
The series will run from March to December covering one Agent per month, and have been developed to enable our Conservation community to continue to share knowledge, insights and experiences virtually through talks, presentations, workshops, panel discussions and hybrid events throughout 2021.
The program has continued to develop and we would like to share some of the new speakers for the upcoming months. We have Amber Xavier-Rowe, English Heritage discussing pests in the moth of July with our own Australian conservators Rehan Scharenguivel, Australian Museum and Jessica Gray, MAAS presenting on new developments in pest treatments. In the month of August, Jean Tétreault, CCI and David Thickett, English Heritage will be joining us to discuss pollutants. There are more engaging experts for the future months so keep checking the website for updates.