Newsletter Issue Number:

Author:

Ian Batterham
Light | Colour | Structure
National Gallery of Australia, Canberra, 10-15 October 2016
The 9th Book Paper & Photograph Symposium was held over a full week in Canberra's changeable spring weather. The first 3 days were given over to presentation of papers; this was followed by two days of workshops.
The program opened with a presentation by guest speaker Susie Clark, a professional conservator in private practice in the UK. Susie talked on "Strategies for Sustainability: A survey of conservation and collections care in Yorkshire, England". She gave her perspective on developments in the conservation profession in the UK and made us realise that they are going through many of the same upheavals that we in Australia are going through. Resourcing of the UK heritage sector is being reduced and conservation positions are being lost, meaning that institutions must find new ways of ensuring their collections are cared for and conserved.
We then moved on to a wide range of papers on a variety of unusual and challenging preservation issues. Highlights included: Analiese Treacey and Carolyn Murphy of the Art Gallery of NSW talked on a work by Mike Parr that the artist wished to be walked on! Kim Barrett and Caroline O'Rourke talked on preparation of Patachitra paintings from West Bengal for display at QAGOMA. Katy Glen talked on her work with the Arab Image Foundation photographic collection in Lebanon and Prue McKay talked on her long-term research into the effects of handling on paper materials.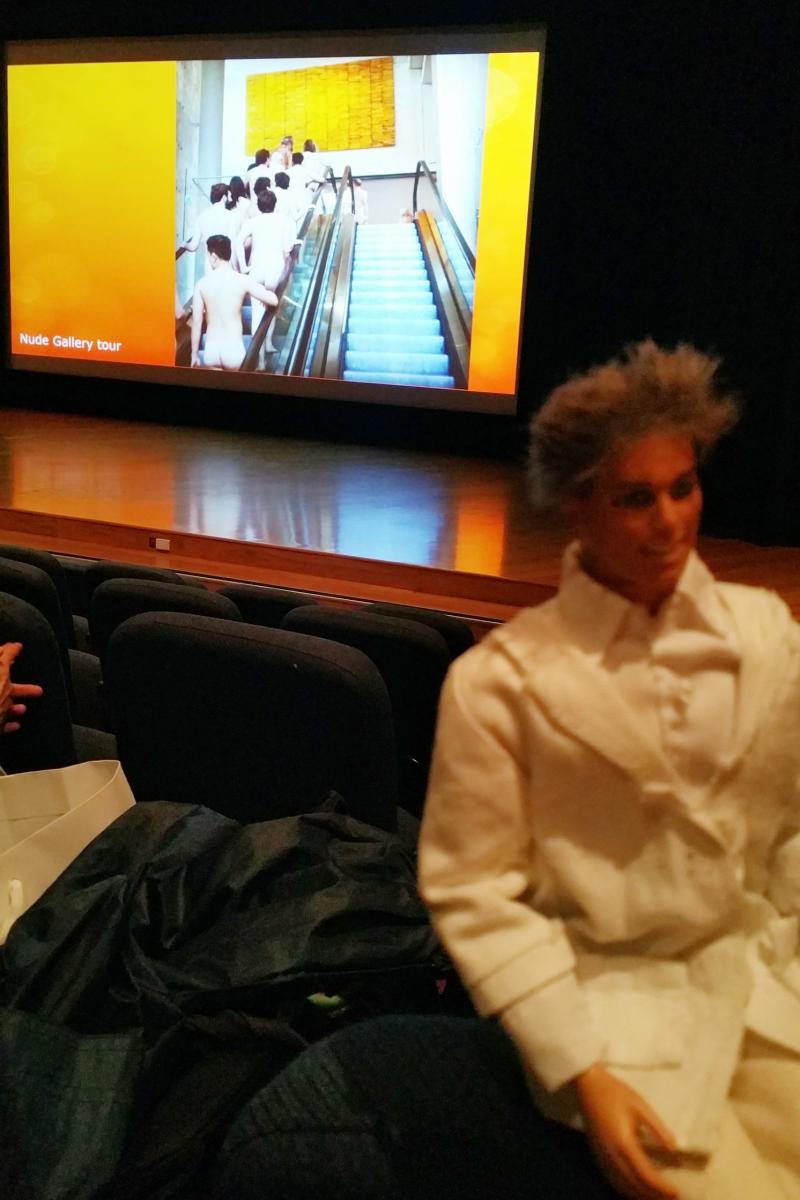 One significant paper came from national living treasure Rose Peel of the NGA who gave what she told us was her last ever paper. She talked with her usual humour and depth of understanding of the aboriginal painting collected and identified by Roland Robinson between 1946 and 1954 and now held by the NGA.
Nick Zihrul of the NMA gave a fascinating talk on research he and Karen Wilcox of the AWM have done on the variety of synthetic papers now on the market and some of the preservation issues they present.
An interesting perspective was given on day 3 when Prue McKay and Cheryl Jackson gave a talk on their recent trip to Cuba to help the Cuban archives deal with their iron gall ink problems. It was shocking for we well-resourced conservators to her how hard it is in Cuba to get even the simplest supplies.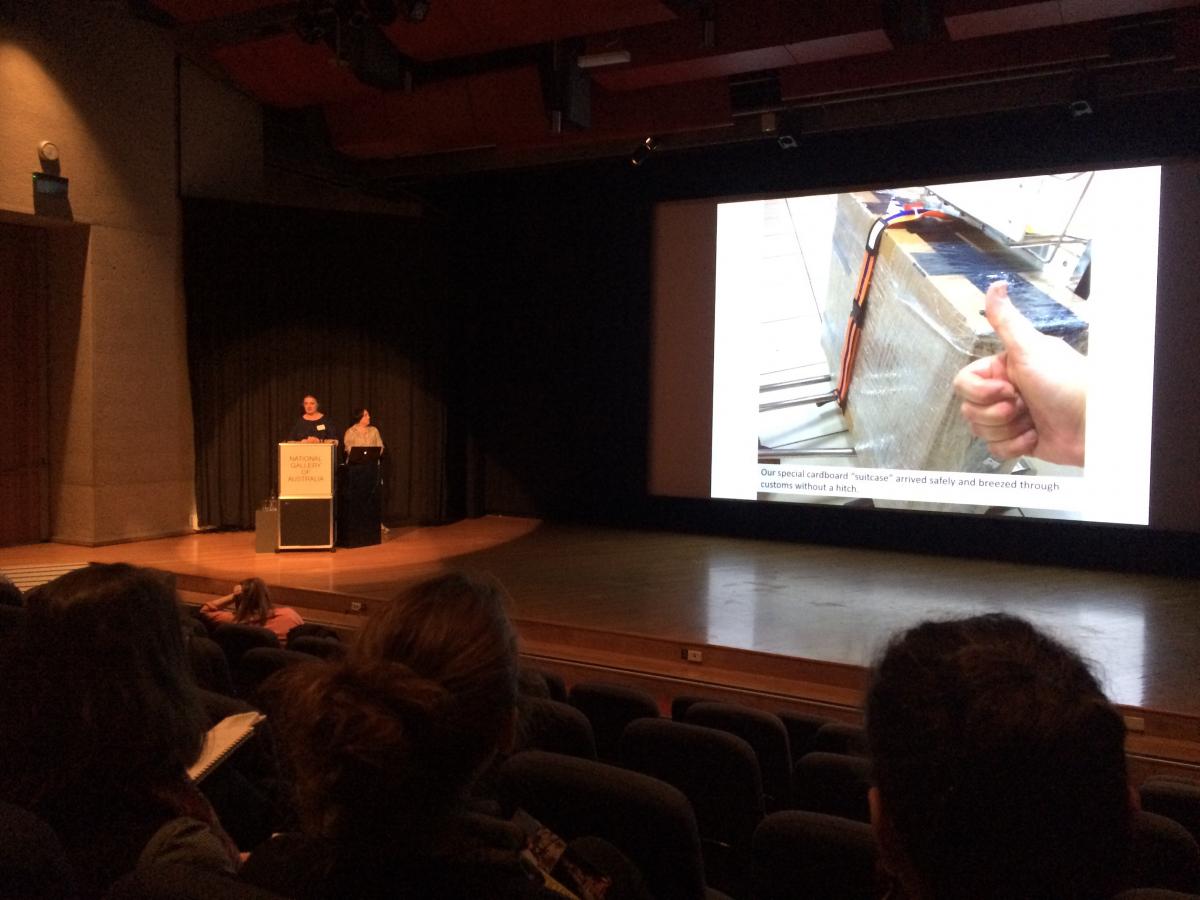 Bookbinding was not neglected either with three fascinating papers. These including a talk by private conservator Tony Zammit on a novel method of re-attaching boards on tight-back bindings.
Delegates were treated to receptions courtesy of the NGA and NAA and the conference dinner was held in Gandel Hall.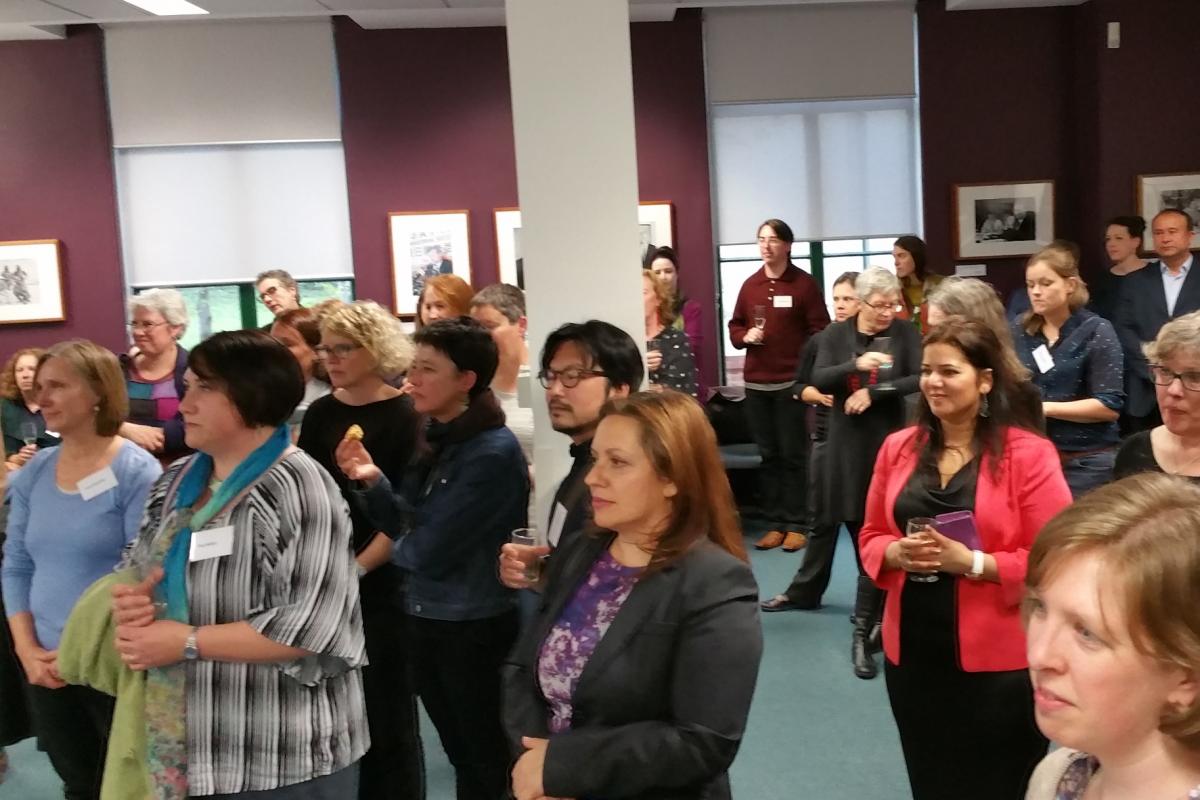 The range of workshops available was very broad and included topics such as local repairs on iron gall ink, making albumen prints and fibre identification for paper conservators.
From the evidence presented, book, paper and photographic conservation in Australia remains healthy in spite of issues with reduced resource levels. Let's hope the next symposium, which will be in Melbourne, is even better!