Newsletter Issue Number:

Author:

Alice Cannon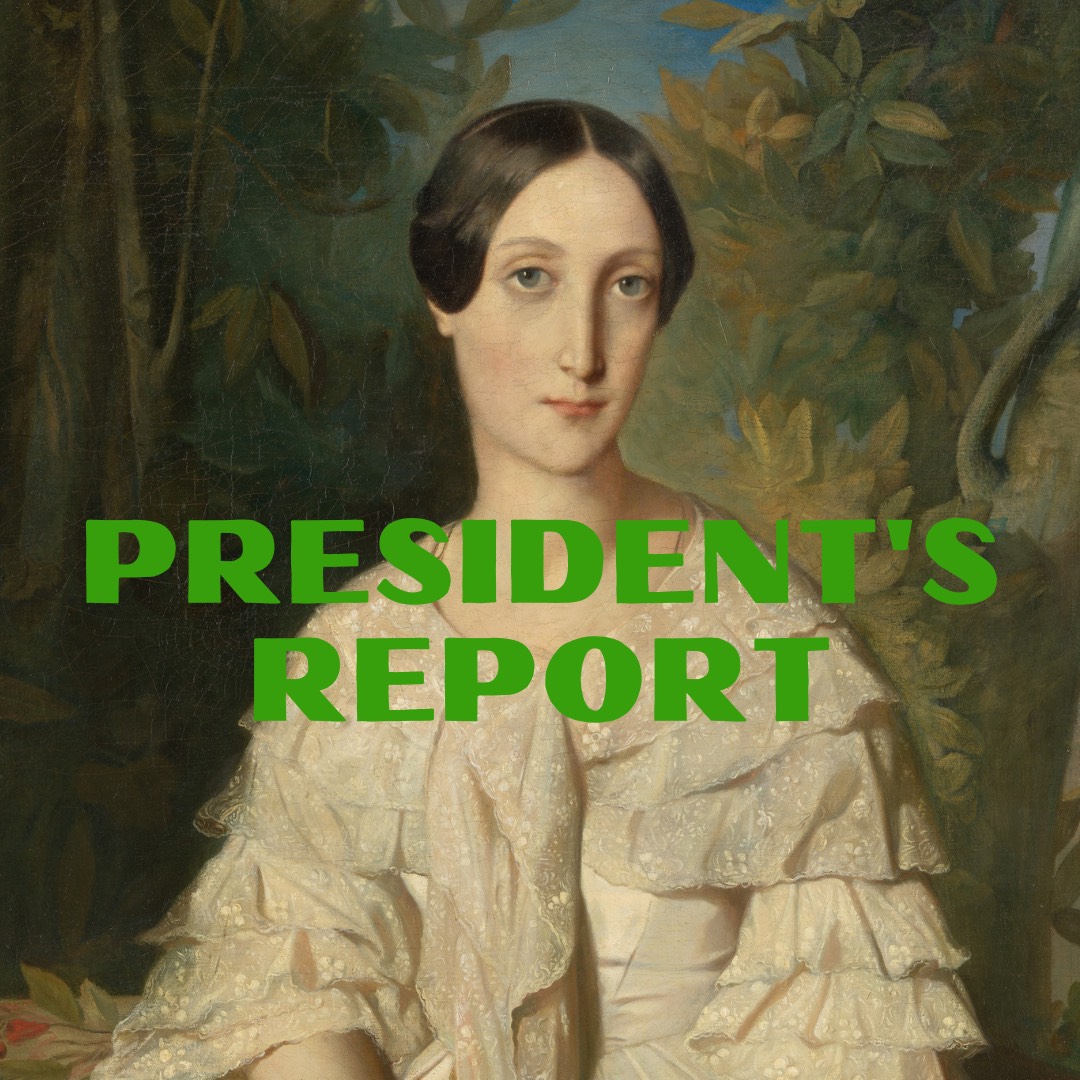 It has been a busy few months since the last e-News. We've had the national AGM, the launch of the 2023 Disaster Preparedness Calendar, three Exhibitions SIG webinars, the Preventive SIG workshop 'Communicating Conservation', and the announcement of the AICCM Awards and the ADFAS mid-career scholarships.
You can read more about our wonderful award winners elsewhere in this issue of e-News, but it is my great pleasure to welcome the 2022–23 National Council:
President – me (Alice)
Vice President – Grace Barrand
Treasurer – Libby Melzer
Secretary – Amanda Wild
Membership Officer – Luci Ronai
Professional Membership Officer – Sherryn Vardy
SIG and Event Coordinator – Kasi Albert
Publications Officer – Hakim Abdul Rahmin
A special welcome to new National Council members Sherryn, Kasi and Hakim, and many thanks to outgoing members Sandi Mitchell and Cobus van Breda for all the work they have done on our behalf. I'd also like to welcome Tegan Anthes as our second Blue Shield representative, joining Kay Soderlund.
The year 2023 will be an exciting one for AICCM. It will be our 50th year as an incorporated association. You may have received your membership renewal invitation for 2023 already, by the time you are reading this; I hope you will join us for another year and for the celebrations! Save the date for our first national conference since 2019: 13–15 November 2023, to be held in Canberra. (There will be cake.) At the 50th conference we will also announce the winners of our 50k for 50 years appeal—five member-led projects seeking to advance the aims of AICCM, each receiving $10,000. (For more information and to donate, see here.) In the meantime, many thanks to those who have volunteered for the organising committee: Celia Cramer, Belinda Muir, Alana Treasure, Colin McGregor, Doug Rogan, Lucilla Ronai, Christina Ritschel, and Alex Genetzakis. There'll be more information soon, including details of how our SIGs and Committees can be involved.
National Council recently submitted AICCM's application to become a registered charity with the Australian Charities and Not-for-profits Commission. Under recent changes to federal legislation, it will be necessary to become a registered charity if we wish to keep our Public Fund and Deductible Gift Recipient (DGR) status. If we are not successful, we will submit an application for a three-year extension, to give us time to re-consider our strategic objectives and what changes we will need to make to our governance structure as a result. We'll send an update to members once we hear the result of our initial application.
Lastly, with floods still affecting many districts in Queensland, NSW and Victoria, please keep AICCM's Emergency Assistance Grants in mind—these are available to AICCM members who are helping small cultural organisations respond to or recover from disasters such as floods or fire. For more information, see here.
Thanks all for your support of AICCM in 2022. Best wishes for the holiday season and see you in the new year.
Alice Cannon
President