University of Canberra Student of the Year
Emma Anderson
Emma is in her third year at University of Canberra and has achieved exceptional academic results. She also joined AICCM ACT Council early in her degree, and has taken on the role of Student Representative and has participated in activities with the council such as organising the yearly Christmas Party. Emma has also undertaken a number of volunteer and internship placements.
GCCMC Student of the Year
Sadra Zekrgoo
Sadra Zekrgoo has made an outstanding contribution to the broader community while completing his 2018 PhD thesis on Persian Inks. His research has been published and circulated internationally in the Restaurator an important journal in the field of paper and manuscript conservation. His academic merits have also been presented at conferences and public lectures at the University of Melbourne, University of Adelaide, Cambridge University, and quite recently The University of Oxford where he was invited to present and conduct a Persian ink making workshop.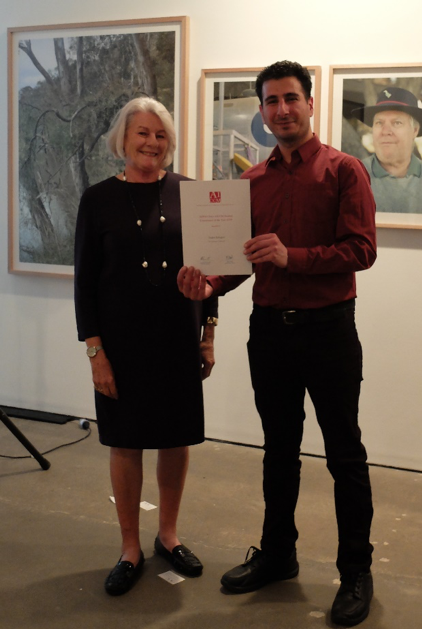 ---
Past award winners
2013: Krysten Bullen and Fiona Hernandez
2011: Celia Cramer and Jennifer O'Connell
2006: Marika Kocsis
2004: Rhiannon Walker
2002: Belinda Gourley
2001: Jaishree Srinivason
2000: Maria Kubik
1999: Renita Ryan, Kate Jones
1998: Stephanie Bailey
1997: Caroline Fry
1996: Anne Carter
1993: Cobus van Breda
1992: Tracey Golds
1991: Graham Clegg and Sue Valis
1989: Alison Bunsell
1987: Sue Bassett & Gillian Osmond
As you can see, our records are incomplete. If you can help fill in the blanks we would love to hear from you.