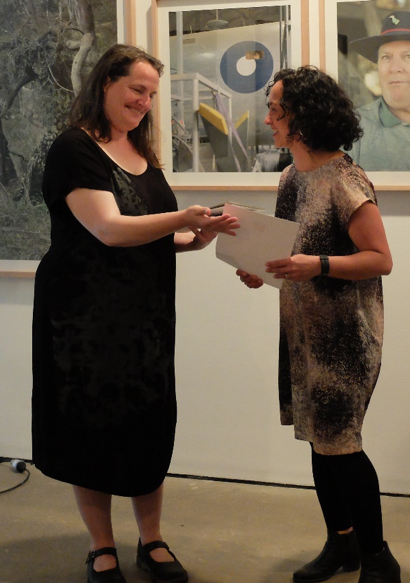 MaryJo Lelyveld
MaryJo is the Coordinating Conservator, National Gallery of Victoria. MaryJo has contributed greatly to the conservation profession over the last several years, both individually and in her previous role as the National President of the AICCM. She has worked tirelessly to raise the profile of conservation, to make connections between conservators and with colleagues in allied professions, to engage with current and emerging issues for the conservation profession, and to look forward and plan for the future to make the AICCM a more sustainable and relevant organisation.
To name just a few examples:
In 2018 MaryJo organized and led a cross-disciplinary symposium at NGV International, Collecting the Now, examining issues and current approaches to new media art works.
It was under MaryJo's term as President that the AICCM collaborated with ICOM-CC to deliver the 17th Triennial Conference in Melbourne, the first time it had been held in Australia in nearly 30 years.
Since stepping down as National President, MaryJo has continued her AICCM involvement via the Sustainable Collections Committee (SCC).
Past recipients
2011 – Bernard Kertesz
2009 – Fred Francisco
As you can see, our records are incomplete. If you can help fill in the blanks we would love to hear from you.